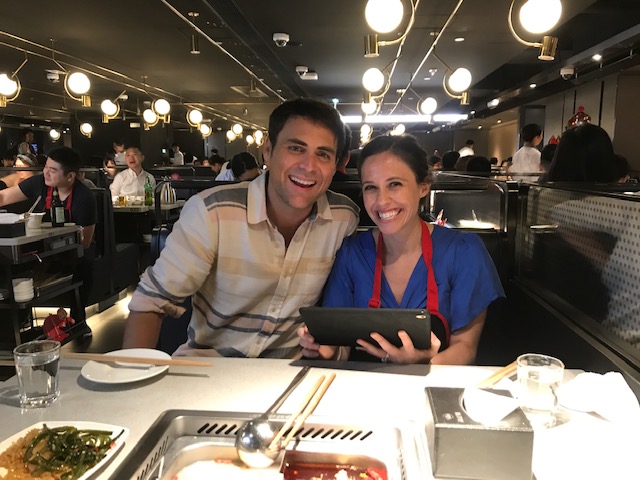 Our first impression when flying into Hong Kong was how green and mountainous it looked out the airplane window! Miami-esque high rises and active maritime shipping equipment laced around the perimeter of giant green mounds of tropical jungle. After our easy 24-minute Airport Express train ride, we were met by our friend Maddie Copp! She and her husband Austin hosted us for 4 days packed with hiking, steamed buns, and explanation of what it's like to live in such a unique city.
Maddie and Austin's apartment is in Sheung Wan, smack in the heart of Hong Kong Island, near the neighborhoods Central and Soho, and just down the hill from Mid-Levels. Their area appears to be the dried fish and mushrooms district of the city, and every shop on their street displays rows of abalone and flayed fish mouths, some of which were laid to dry right in the middle of the street!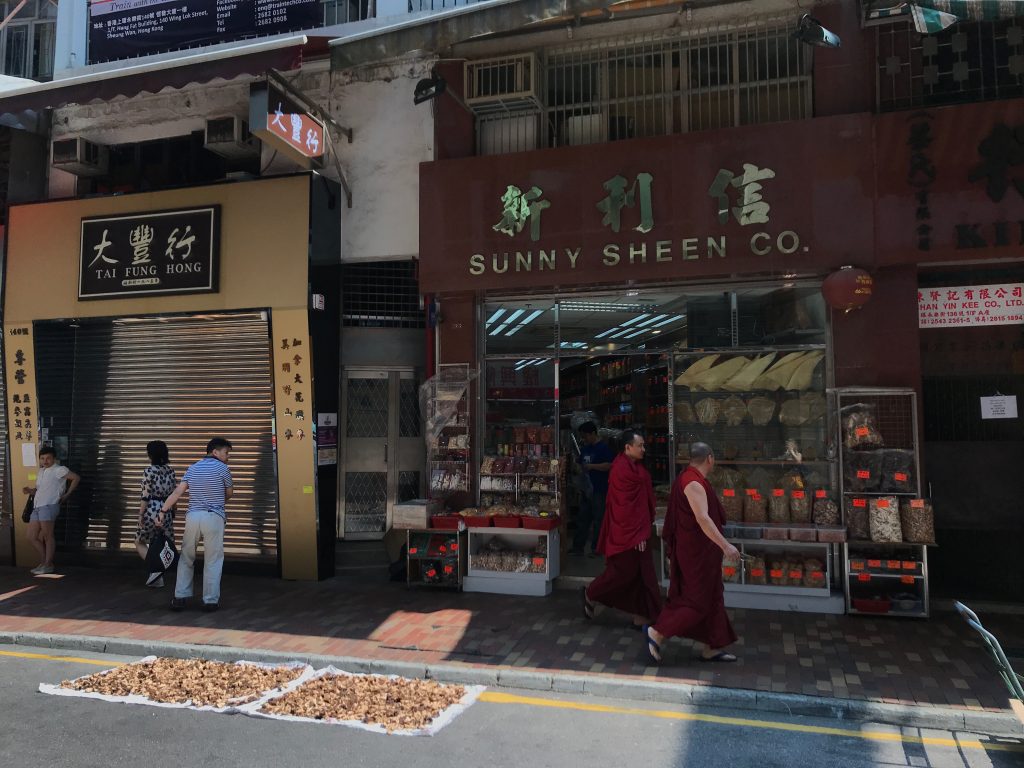 Hong Kong's level of Chinese culture surprised us. Mica had expected it to me more like Singapore—dominated by English, international corporations, and luxury living. While everyone did speak English, it felt much more like that world was cohabiting side by side with authentic Chinese culture, instead of eclipsing it. Images that were familiar to Mica from her time on the mainland were common: sweating men with their shirts hiked up over their bellies wheeling push carts, ornate characters above doorways to shops and homes, and shops selling obscure items like live crabs and wide varieties of preserved eggs. Austin and Maddie confirmed that the expat scene (while filled with all the creature comforts of NY) is a very small subset of the city, so the fancy coffee roasters and HIIT workout studios are tucked away amidst the fully Chinese facade. Disorienting for Mica was the fact that her Mandarin was useless. Between the strong anti-mainland sentiment and the fact that the local language is Cantonese, she consistently stifled the urge to read signs or try to speak because everyone spoke a passable level of English.
This was the first spot of the year where we were impressed with truly delicious food! Thanks, Maddie and Austin for the tour of some of your favorite spots!
On the first night, we had typical Sichuan food including cucumbers marinated in spicy sesame oil and fried chicken floating in an enormous bowl of dried whole Sichuan peppers. The next night, we went to Haidilao, which Maddie refers to as the "Cheesecake Factory of Chinese Hotpot." Here, you're given 2 steaming bowls of broth. We chose one milder bone broth and a Sichuan spicy one with "medium-level numbing sensation." Then, you order platters of raw meat and veggies, boil them in the pots yourself, and dip them in accompanying sauces (sesame oil, garlic, soy sauce, and vinegar each do wonders to help with the numbing effect of Sichuan spice). Haidilao is going public as a company and their success must be because of their incredible service and efficiency. If you have to wait for a table they provide free gel manicures, water and snacks; performers in costume dance in the aisles while you eat; and they offer a 12% discount if you finish your meal in under an hour and a half! Other gustatory stars of our weekend include several steamed buns with pork or veggies, delicious Thai food on the LA-esque beach strand of Riposte Bay, and cocktails at Quinary (one of the Worlds 50 Best Cocktail Bars from 2014-2017!).

We also hiked every day that we were in Hong Kong. The first day, we hiked on-island up to The Peak. We were surprised to emerge from the forest to find a full tourist center, but Maddie provided some local insight: "There's always a mall at the top in Asia."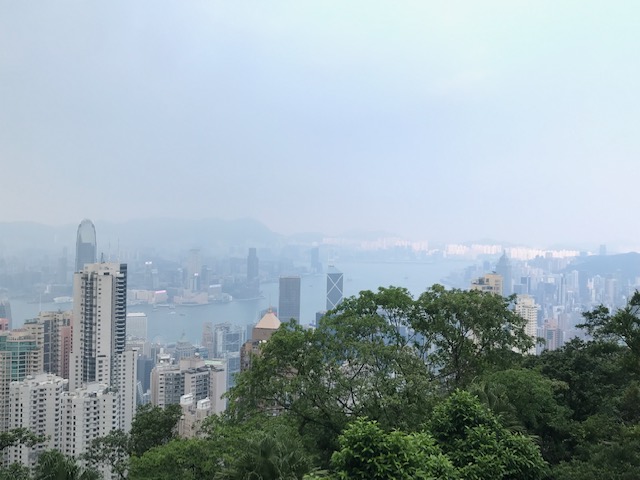 On the second day we cabbed to a more remote hike on the section of Hong Kong that's attached to the Chinese mainland. This second hike was a real highlight of our entire gap year so far. After about an hour and a half of hiking, we emerged from the jungly bamboo woods onto a sparsely populated beach with a fully equipped shack offering cold drinks, sweet and sour pork, fried rice, and camping gear for rent. Skipping the hike on the return, we motor boated back while the sun set over a string of green coastal mountains.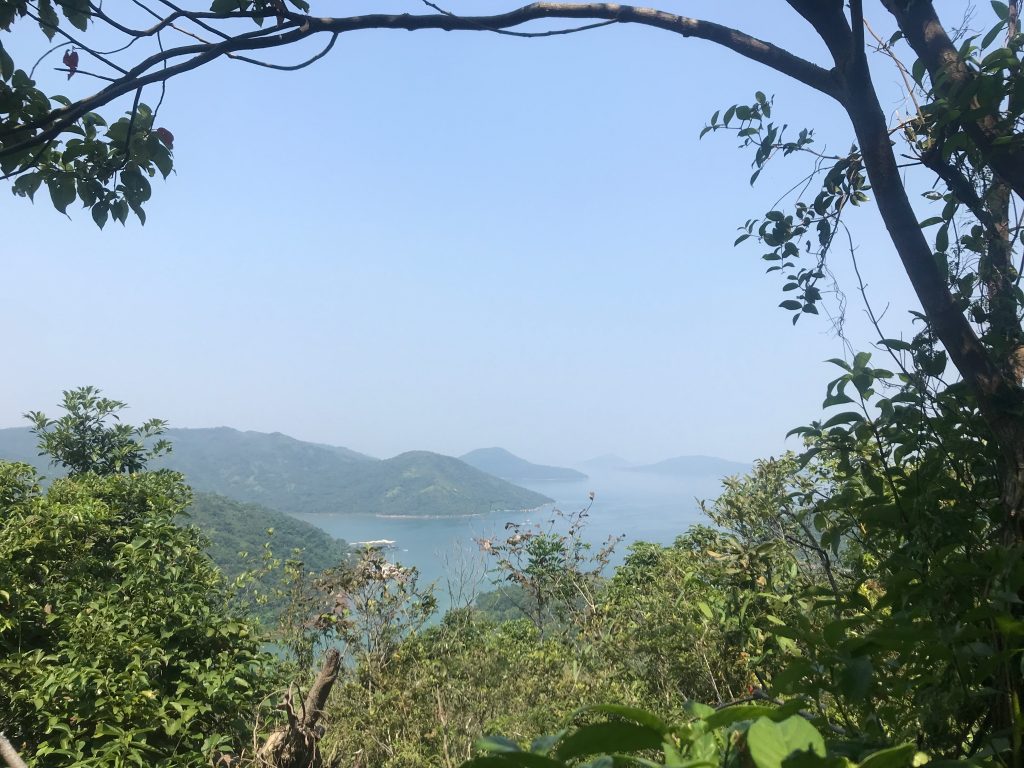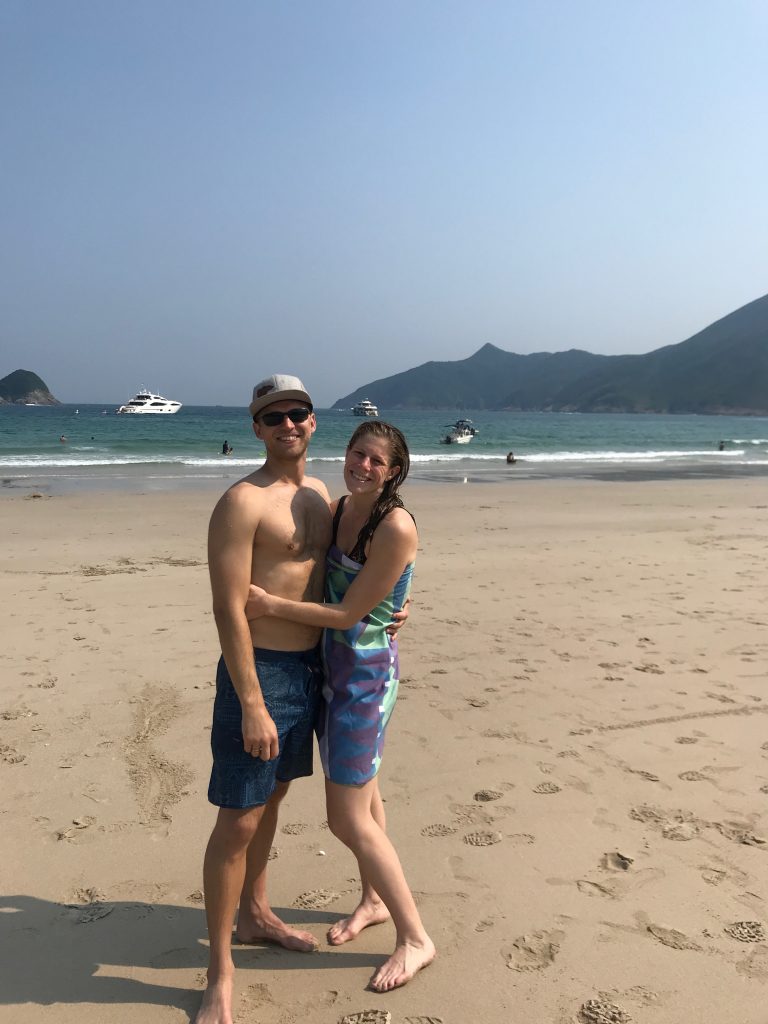 You may have noticed we didn't mention the protests. They were a complete nonissue in our time in Hong Kong even though, according to the NYTimes, Sunday was one of the most active days of protesting in the whole summer. Our arrival and departure through the airport was completely seamless, and we only glimpsed masked and black-attired protesters once while a few of them were peacefully stocking up on water and snacks at 7/11. We did go to a beautiful 120-year old synagogue for Rosh Hashanah (thanks for the connection, Elissa!) and we were grilled by security which we thought might possibly have been extra precautions related to the protests. Expats we spoke to mentioned admiring the passion and idealism of the protesters, being concerned about the economic toll they are taking on the island, and doubting Xi will release much control in the end.