In my childhood, a few hours in the car brought out endless "are we there yets?" from me and my sisters. We mostly arrived at our vacations by plane or train. However, early on in our relationship, Victor introduced me to the joys of road tripping.
I soon learned that authentically seeing a place requires observing the connections between all the map dots, and taking the time to soak in a region from ground-level.
On this gap year, we've taken many distinct road-trips: from Big Sur to Sequoia National Park in California, through the Bulgarian mountains and wine country, and most recently throughout the entire length of New Zealand's two main islands. Since we consider ourselves experienced road trippers, here's our guidance for designing the perfect road trip anywhere you are.
The Route
We recommend taking the squiggly lines on the map. Look for roads that wind through river valleys, along lakesides, or across mountain passes. Look for the alternatives to the major highways. If you need to cover distance, wind your way on the backroads during the daytime and use the evening hours (maybe even a couple hours after dinner) to bomb out necessary miles on the interstate. Most importantly, never be too tied to your route. Leave plenty of time for going "out of your way," and remember that everything you're seeing is a sight, not just the place you're planning to spend the night.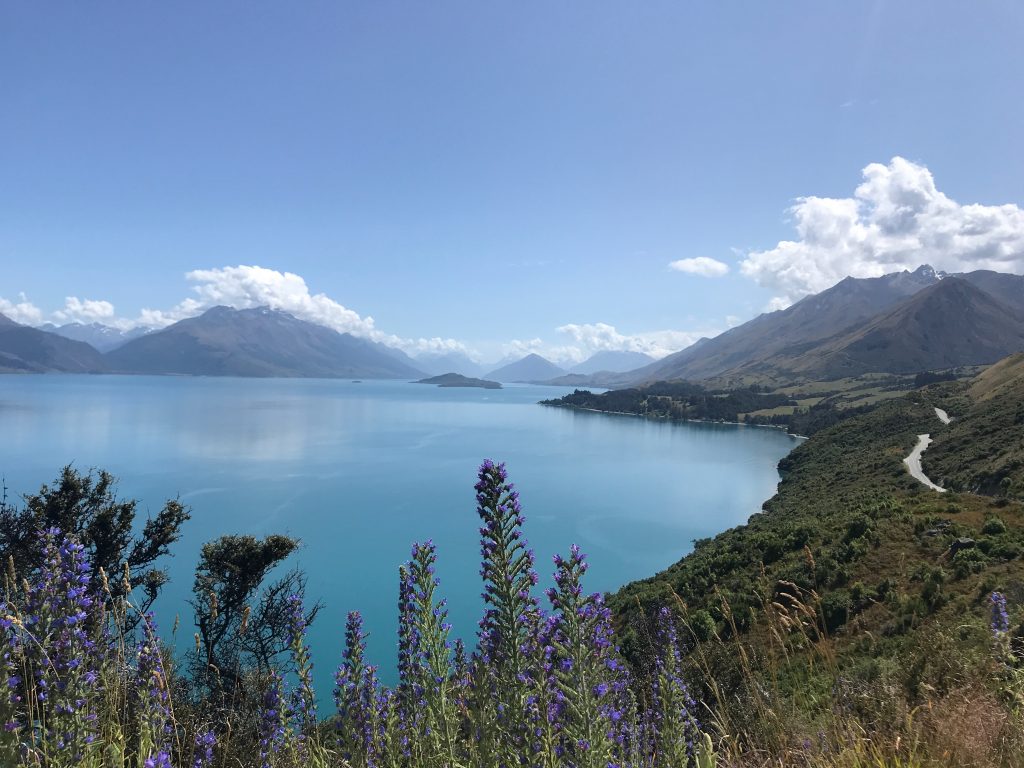 The Road Trip Traditions
Every road trip develops its own identity and traditions. Maybe you make your way through an odd Bollywood music CD you found in the rental car or a conversation-provoking audiobook that shapes the tone of the trip. Maybe you end up tasting the veggie burger at every Denny's on your traverse across the United States. Maybe you buy a Snickers like Victor (or a cucumber, like Mica) for every day-hike. Victor's mom christens each major stretch of driving with a Klondike bar. Whatever it is, the mundane can take on sacred meaning when you're off on a road-bound adventure. Recently, we decided we were going to stop at every brewery we saw to fill our growler. These traditions give purpose and identity to each stretch of driving.
The Thin Slice
In his book, Blink, Malcolm Gladwell coined the term, "thin-slice." A thin-slice is when you make a split-second decision (rather than agonizing over options), trusting that your first instinct is likely the right one. Great road trips depend on trusting the thin-slice. If the navigator says exit the roundabout here, the driver does it without hesitation. If someone sees an enormous statue or a roadside fruit stand and suggests a stop, do it. Trust the instincts of your companions, and give everyone the authority to direct the adventure.
The Cool Box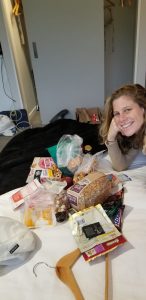 A cooler on a road trip is way more than just a place to store drinks. A great road trip depends on the quality of your sustenance. You need to really want to eat the snacks and meals you've packed, so you're never obligated to detour back to a big city for provisions. If you're worried about leakage, just wrap your cooler in a contractor bag to keep the rest of the car dry. Here are some of our recommendations of the best food and beverage items to keep on board:
Seltzer is a great replacement for soda, so you don't end up chugging unnecessary calories. Plus, the carbonation can help keep a tired driver awake without caffeine.
Always have a proper meal with decent shelf life on board. One can only eat so many snacks. We enjoy smoked salmon, salami, packs of tuna, peanut butter and jelly, hard cheese, cans of soup, and freeze-dried camping meals.
Eat your greens: Cucumbers, carrots, and apples stay good for several days. NOTE: Bananas wilt quickly and stink up a hot car!
Candy: Despite the healthy recommendations above, calories don't count on the road! Feel free to grab a bag of Swedish Fish or Sour Patch Kids at every refueling.
The Roles: Driver and Navigator
Road trips generally don't work if one person drives the entire way. So, give the driver the respect they deserve. If they want a particular snack, the navigator is on duty to find it. The navigator is also responsible for any audio entertainment, the temperature and air flow of the car, and preparing the driver for turns well in advance in order to avoid any stress or confusion. This may sound like a lot of responsibility, but nobody wants the driver dividing their attention.
Our Favorite Road Trips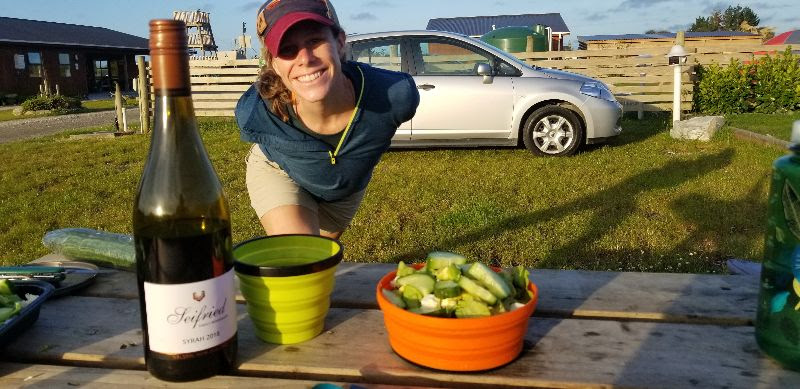 United States
Cross-Country America: There are so many ways to slice this, but it really is one of the world's great road trips.
California Coast: From Big Sur to Los Angeles, Highway 1 is jaw-droppingly beautiful!
Mid-Atlantic Meander: DE beaches, MD and DC history, VA wine, and NC mountains. What more can you ask for?!
American Northeast: This route takes you through quaint colonial towns, fascinating historic landmarks, and the gorgeous hikes of the White Mountains and Acadia National Park.
International
France: The drive from Bordeaux to San Sebastian through the Pyrenees features stunning views and incredible flavors on both sides of this international border.
South Africa: The route from Port Elizabeth to Cape Town includes both lush coastal walks and the golden plains of the Little Karoo.
Bulgaria: You can wind through the Rila and Pirin mountain ranges through vineyards and the culture-packed cities of Sofia and Plovdiv.
Laos: The Thakhek Loop features a variety of stunning caves.
New Zealand: The drive from the Southern Alps to the Maori culture and vibrant city of Auckland is not to be missed.
Australia: Circling Tasmania provides everything you could want out of a road trip from vineyards to beaches to mountains to fields of aromatic lavender. We also enjoyed the southwest route looping from Perth to Margaret River to Albany and back.