Victor and I are fitness junkies, so in between climbing peaks, staying active has been a central part of our travel. We are better travel companions for one another and more energized observers of culture when we've spiked our endorphins and stretched our muscles.
For the first month of our gap year, I kept my beloved Classpass subscription which allowed me to explore fitness studios like Saints and Stars in Amsterdam. Classpass operates in many international cities, so if that's your fitness platform, check if it works where you are going. When we left for Asia, I cut myself off from Classpass, and we immersed ourselves in the world of local gyms!
Gym rats are a global tribe, and we have felt a connection with the fellow fitness fanatics we've encountered on our journeys. (For more on the tribes we've encountered around the world, see Victor's post here.) We have observed gym-goers throughout the world, and have taken pleasure in this window into local life. Here are some of our favorite workout spots in the countries we've visited:
Gyms Around the Globe
Flash Gym: Istanbul, Turkey
Upstairs off the main shopping street of Istiklal Cd. (between Galata and Taksim Square)
This place is a bit run-down, but has everything you need for a solid workout.
Vibe was all local
Cost: Around $5 USD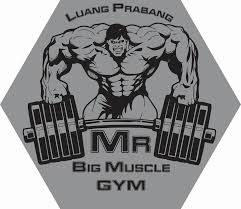 Big Muscle Man: Luang Prabang, Laos
Posters of muscle-bound lifters from the 1980s abound
Towels are provided
Much of the cardio equipment is busted
The weights section of this place is outdoor, but shaded–great for people-watching and fresh air
Cost: Around $3 USD
Interfitness: Siem Reap, Cambodia
Even at 8:00pm on a Friday night this place is bumping with a mix of locals, ex-pats, and tourists
Friendly trainers
Strong equipment
Has a sauna
Indoor with solid A/C
Cost: $5 USD
Cantya Hotel: Yogyakarta, Java, Indonesia
We tried to go to a different gym and found it closed. So, we decided to run home, even though we were inappropriately dressed for the Muslim culture and dripping from the sweltering heat. We passed this hotel, and when we saw they advertised a gym, we asked if we could purchase a day pass. What luck!
One room with everything you need
Light A/C, but big doors that open out to the pool patio
We loved watching a badass woman in hijab working it on the squat rack here.
Cost: $2USD
Holiday Fitness: Gili Air, Indonesia
Located just beyond H2O Yoga Center, we were thrilled to have this one-room gym to kick our butts into shape during our otherwise relaxing vacation
Functional treadmills and a wide variety of lifting machines
Indoors with A/C
Cost: $3.50USD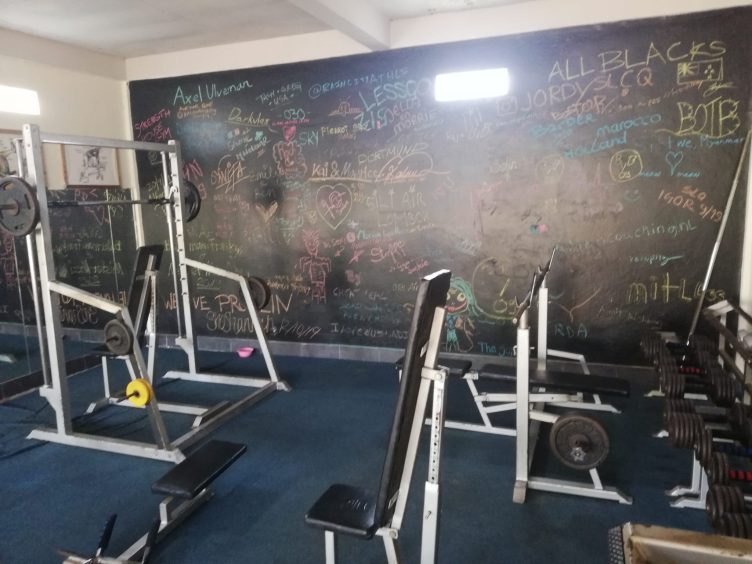 Loka: Kuta, Lombok, Indonesia
Located right in the heart of town, this place is a one-room outdoor gym
Great for balancing out your body after a heavy morning of surfing
Offers a couple HIIT classes a week
Shaded from the sun and has a big fan
Cost: $7USD ($11 for a drop-in class)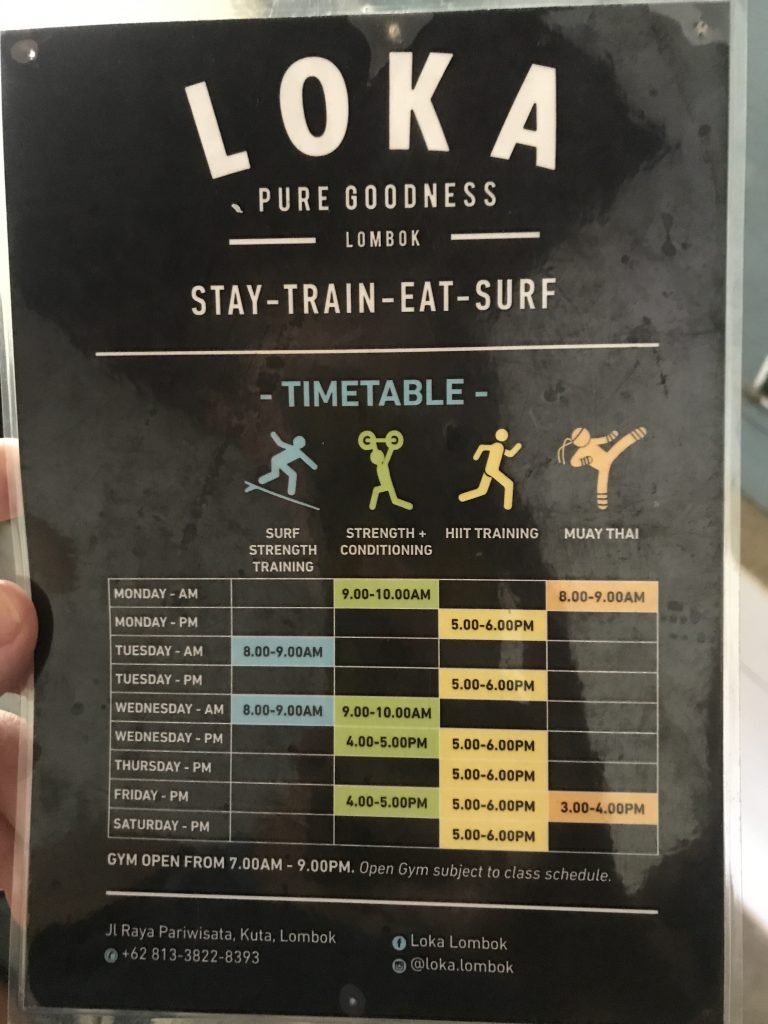 Ubud Fitness: Ubud, Bali, Indonesia
Spacious double-floor gym with a racketball court, Zumba classes, and a cafe
Great locker rooms with showers
Workout and shower towels are provided
Indoor, perfect A/C
Cost: $6USD
Queenstown Gym: Queenstown, New Zealand
Located above Smith's Craft Beer House (which we also recommend)
New equipment spread across 2 rooms, and clean, spacious locker rooms with showers
Offers a couple classes a day
Cost: Included in the price of your stay at many local hotels (like SwissBelsuites Pounamu), but otherwise, around $16USD
Next Gen Health and Lifestyle Clun: Aukland, New Zealand
Fantastic gym–brand new equipment in a sprawling space, a cafe on the first floor, and an outdoor pool on the third
Bonus: This is the fitness center attached to the Aukland Open tennis tournament. Victor randomly got to ride the stationary bike next to Serena Williams during one of our workouts, and we could watch her warm up from the second floor of the gym!
Cost: Included in the price of our stay at Quest Carlaw Serviced Apartments
How To Stay Fit In a Tiny Hotel Room
In addition to visiting local gyms, we are unabashed about turning our hotel room into a fitness center when the need arises. We waited out a typhoon in Japan by moving aside the tatami mats, and doing multiple sessions of yoga and meditation. Below are some of our favorite tricks for staying fit on the road:
Ab Ripper X: We have memorized this awesome, quick core workout. Checkout the video here.
Jumprope: We haven't used this as much as we'd like because it requires a bit more room than our other fitness toys, but it is a great cardio boost, and such a light tool to carry in your backpack. Jumping rope is an easy way to spike your heart rate and tone your calves.
Travel yoga mat: We picked this up halfway through our journey, and have loved how it instantly creates the space for yoga and meditation wherever we go.
Resistance bands: Great for stretching out tight muscles after a hike, and can also be used for bicep curls and other arm-strengthening moves.