Lombok, the island directly east of Bali, is one of the places we loved most on our travels and was a real highlight of our time in Indonesia.
We first ended up in South Lombok for a few nights chasing waves because of my dad's desire to surf and its proximity to the airport (30 minutes). In the end we loved it. On top of the surf we found sandy beaches nestled in sweeping bays, a relaxed pace, friendly people and an overall vibe chill enough to come back for another 5 days after climbing Rinjani and relaxing on Gili Air.
Outside of our love of the area, we talked to many travelers who felt Lombok's coastline was way more relaxed, beautiful, and clean vs. any of the areas they stayed in Bali. We only did Ubud and inland areas on Bali so we can't comment directly on that comparison, but we can tell you that Lombok was laid back and the roads were new and quiet for perfect motorbike exploring.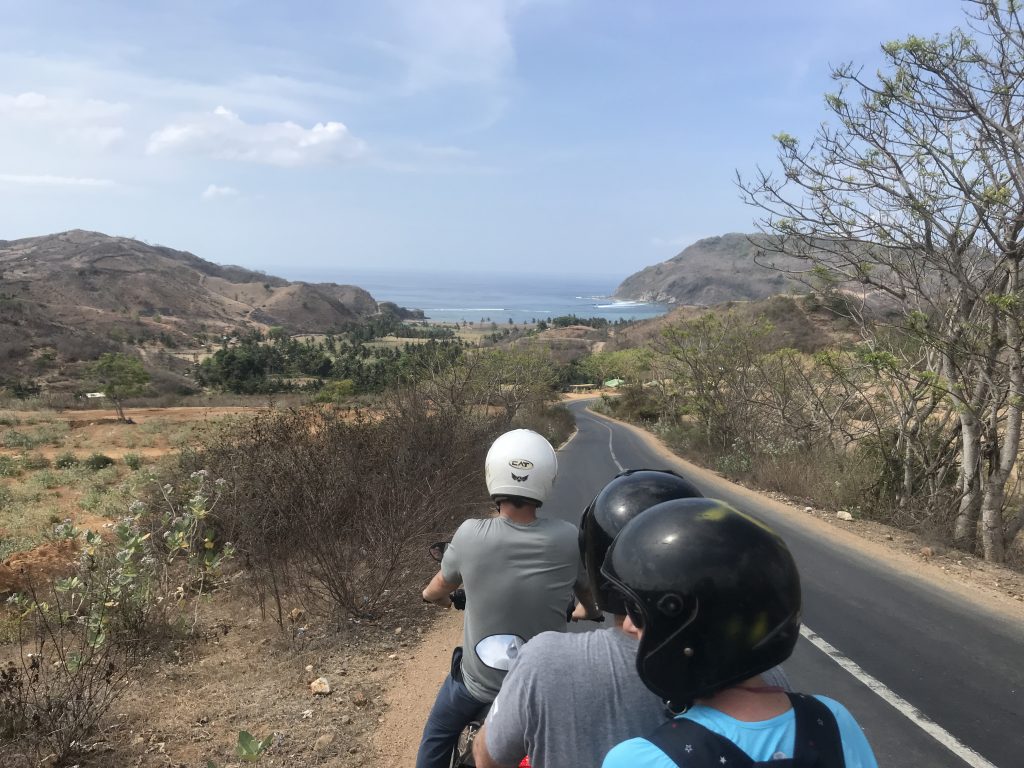 What follows is a scattered collection of thoughts on where we stayed and what we did that we felt were worth it. If you're planning a trip to Indonesia you should come to Lombok, and if you come to Lombok, hopefully some of these ideas help.
Starting off the Beaten Path in Gerupuk
Our first three nights we stayed in the sleepy and authentic fishing town of Gerupuk, which is about a 30 minute drive east of Kuta, the main town in the region. The throwback vibe of Gerupuk is partly because the paved road ends about 10-15 minutes before town (but this should change in 2020/21).
For now, arriving in Gerupuk feels like you have truly arrived at the end of a road. Here you are in the middle of nowhere (in a good way). That is, unless you are a surfer in which case you have arrived.
The main/only draw for tourists here is surfing (the beach is not good here, don't be fooled by online pictures).
Surfing Gerupuk
The bay in Gerupuk is home to 5 different surf breaks. The result is that there is a wave which offers something for a wide swath of intermediate to advanced surfers. Note: there's plenty out there saying Gerupuk is OK for beginners, but this is NOT our experience. If you have never surfed, or if you have only surfed for a few days, Gerupuk is not the best place to be in South Lombok. This is despite what the many surf instructors in town will suggest to you.
Conversely, for my (Victor) solidly beginner-into-intermediate skills, Inside Gerupuk offered a perfect right handed grass reef break with a powerful but still mellow wave (4-6 feet is a very average swell). This break is so versatile that it does get crowded, however, especially at sunset. Watch for instructors pushing their students into the same wave you are on and just go with the flow.
The other consideration here is that you need to take a boat out to any of the waves. When we were there in December 2019 the cost was 150,000 rupiah for a boat that will take you out and wait for two hours before bringing you back. If you have more than 3 people the cost is 50,000 per person. Finding a boat is never a problem and at good times you can find others to go out with you.
Cool Spots to Visit in Gerupuk
Bruce's Hide-out – We stayed at Bruce's Hide-out. It's a chill spot with hillside villas or on-the-water accommodation. Plus Bruce is a cool guy who moved here 10+ years ago and he will give you tons of tips for what to do in the area/rent you a good moto etc. Do not expect luxury digs or hot water (but it's so hot you don't need it). Staying in Gerupuk for a couple nights is great if you're surfing here and not worth it otherwise. If you do stay here, drive or walk past the Inlight Lombok Resort for a great sunset view.
Café Fin – This place is really thoughtfully put together and might make the best smoothie bowl I've ever had.
Shake and Bake Café – Good coffee, OK pizza and they deliver. It takes awhile to get what you order so factor that in.
Kaikai Ramen – A decent Japanese ramen place in Gerupuk? Yep, it exists, and it's fun. The Asian Ramen is good, the regular ramen was pretty bland.
Swallow the Anchor – This casual restaurant on the water will prepare a traditional Lombok barbecue for you with advance notice (minimum 4 people, 100,000/person).

It was one of the best meals I had in our month in Indonesia

.
Pelita Foundation – This foundation runs English language classes next to the Gerupuk Surf School which you can volunteer at. Mica can attest to how cute the kids are
The kids learning English (really)

Cafe Fin turns breakfast into art
Boat ride to the surf
Exploring Kuta Lombok and the Surrounding Coast
Kuta is the center of Southern Lombok. (Note: do not confuse Kuta Lombok with the entirely different Kuta Bali on the island next door.) Kuta is where you find South Lombok's tourists, the grocery store, ATMs, surf shops, surf schools, and a variety of ever-growing food and drink spots. We literally saw a restaurant and 2 stores open in the week we were there!
Some folks are pretty down on Kuta, citing it as dirty and super crowded. That may be true in high season, and we certainly didn't think the way they've developed the nearby beach area was great, but we like Kuta and thought it was the liveliest and most versatile part of the coast to stay in.
We based out of Sikara Hotel, a boutique 12 room hotel which is new, modern, has a great pool and a good Spanish restaurant. It's just out of town and quiet but walkable and a super easy 30 second moto otherwise. If you're not staying on the water, we highly recommend it.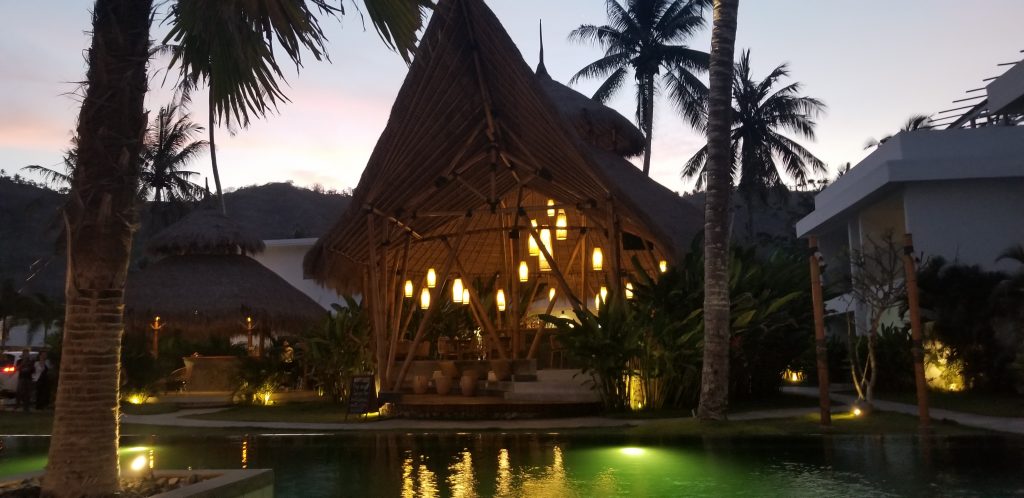 Cool Spots to Visit in Kuta Lombok
Kuta feels like it is in the early stages of booming so I imagine it will change incredibly fast but here are a few spots we liked: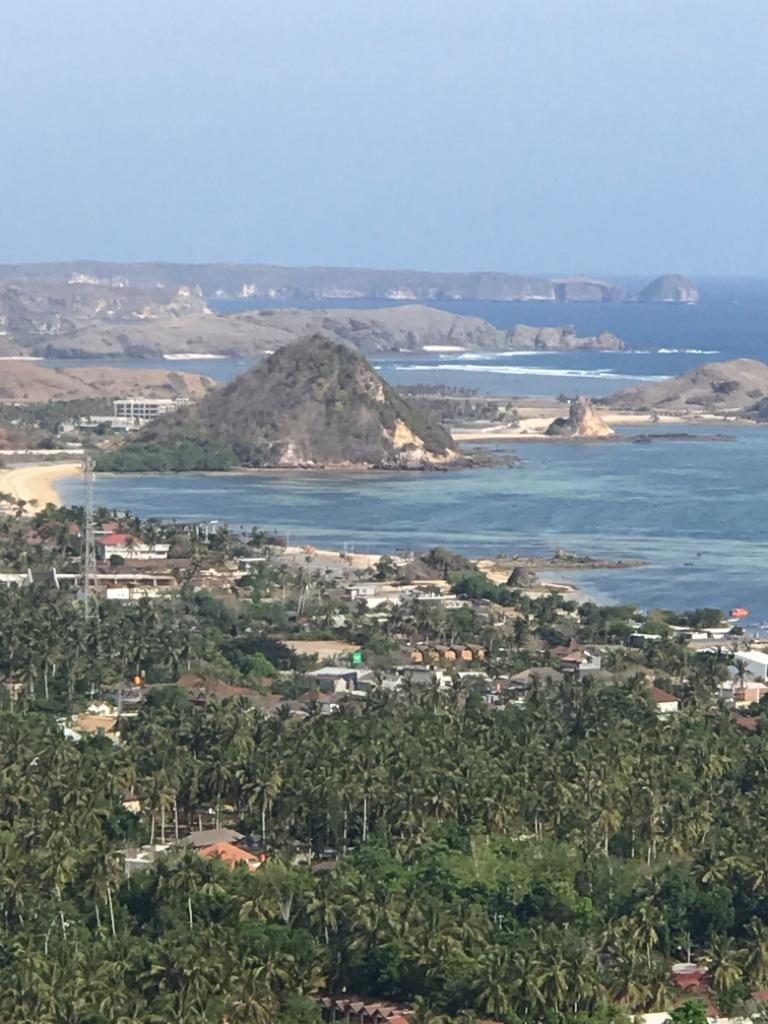 Gangsta Wrap – An NWA themed hip-hop burrito truck slinging really quality burritos. Staffed and run by three cool women. Highly recommend eating here.
Milk Espresso – Western style quality coffee in the morning, good food, and cocktails at night, this place is part of the heart of town. Expect to pay a premium.
Loka Gym – Full service gym offering cross-fit style HIIT classes. Day pass is 100,000 which feels steep given the wear on the gym but it's seemingly still the best game in town.
Monkey Surf Shop – Mica liked both her lessons with this very chill crew. Just be prepared to go with the flow (you might wait a little bit while they get organized).
Treehouse – Good happy hour spot.
The Grocery Store – Tons of imported stuff you just don't see anywhere else and a good selection of all the rest. After months on the road seeing a store like this was great.
Grab and Surf – Sandwiches on fresh-baked bread, eat here or take to go
Ashtari – Horizon Restaurant and Lounge – Up the hill out of town offers great views of the coastline, makes a good cocktail, and we hit it with an amazing live music act playing at sunset. Note: you don't actually see the sun set here, but you do see the coast melt into shadow.
Mana Retreat – We enjoyed yoga classes here, as well as their food, coffee, and evening film screenings.
Places to Explore around Kuta (Lombok)
Seger beach break is basically right in town at the Novotel hotel. Heading east Gerupuk is 30 minutes, while the more beginner/intermediate reliable surf break of Tanjung An is 20 minutes. Even Ekas bay is 40-50 minutes. Going west you quickly pass the swimming beach of Mawun, the expert break at Mawi, and a couple smaller beaches until you arrive 30 minutes later at Selong Belanak, one of the most beautiful beaches we've ever seen.
In a bit more detail:
Selong Belanak – One Beautiful Lombok Beach
Selong Belanak is a perfect beach to relax on or take your first surf lesson(s). There are just enough spots offering beach chairs and food while a 5 minute walk down the bay brings you to deserted sand. The waves are small and surfable right off the beach. A variety of instructors are on hand to rent you a board, offer you a lesson, and provide you with a beach chair to boot. Mica loved her time surfing with Man (+6282339646811) but others were also very friendly. When you're done, the blue water beckons.
Pro Tip for Selong: When you arrive, head straight to Laut Biru, the restaurant at Sempiak Villas (it's a right then immediate left right before Google maps directs you to the beach). At the guard station just say you are there for the restaurant. This will give you free parking, plus the food here is good and you can sit for hours shaded by the last mangroves in the area (you will pay a premium vs. the warungs down the beach). If you're after a more relaxed retreat, we imagine staying at the Villas here is amazing (pool, views, great beach, three yoga classes a day).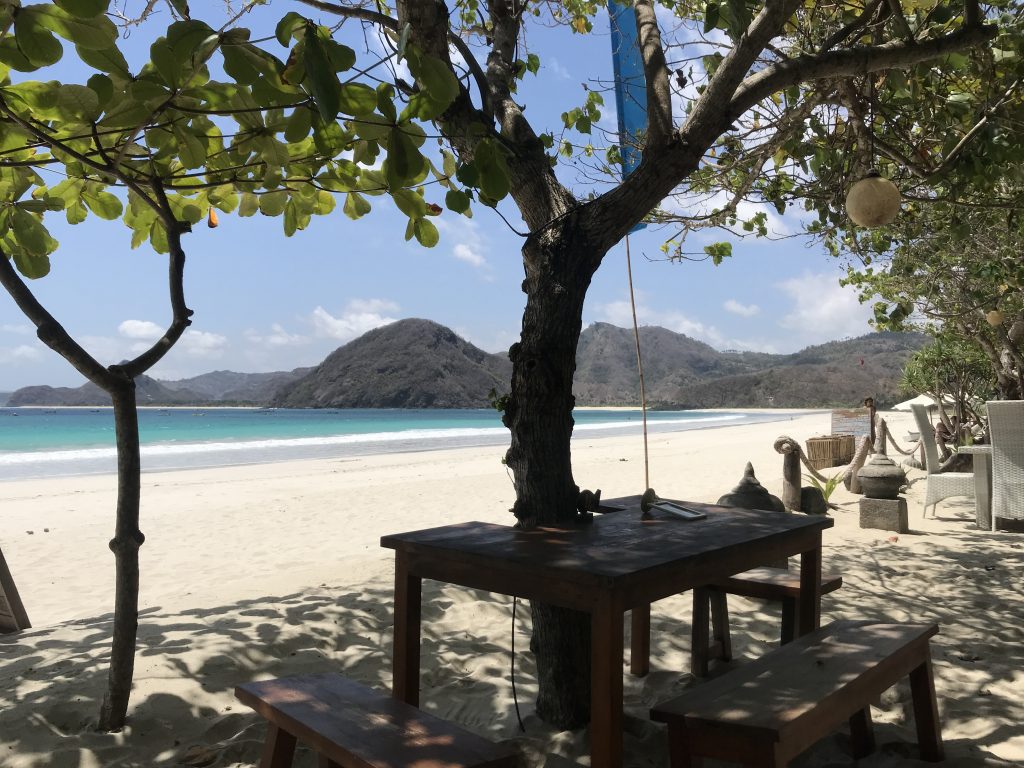 A Couple Other Cool Beaches
Mawi – Mawi is an expert surf break down a bit of rough road. It's worth the trek to sit at the beach shack, order a COLD coconut and watch the pros shred. The break is offshore so you can swim in a protected cove as well.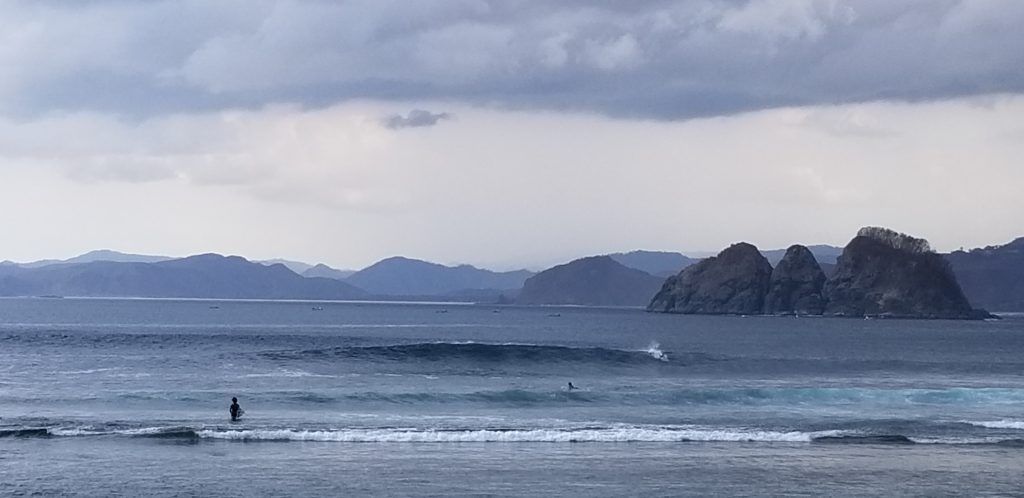 Tanjung An
This is a one-stop shop kind of beach. A reliable beginner/intermediate surf break exists 200 meters off shore while closer in there's an amazing beach for swimming and lounging filled with enough chill spots to eat and drink and not enough vendors to be annoying. All of this makes Tanjung our single favorite beach/area in the region. We especially loved the crew running Reef Cave, which is where Monkey Surf plops down on a daily basis.
In summary, South Lombok is worth visiting. It has something for everyone– we didn't even talk about the diving, fishing, or inland adventures. Let us know if you're thinking about heading there!