Wedged between the booming regional economies of Thailand and Vietnam, Laos is a far less-developed agricultural society with a small and dispersed population.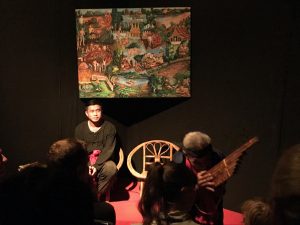 Laos has a vibrant oral culture which its people have used for generations to pass on their stories. During our time in Laos, we visited Garavek, a traditional storytelling project. There, we had the pleasure to hear some Lao folk tales told in English with accompaniment on the khene, an instrument similar to a bag pipe. These stories recounted the exploits of the country's first king and explained the origins of natural features like the Mekong River.
The unfortunate corollary to Laos' strong oral culture, however, is high rates of illiteracy. In 2011, UNESCO estimated that only 58% of people in Laos over the age of 15 were literate. While this may not be surprising, one thing that did take us by surprise was just how undeveloped Lao language's written footprint was. When we did a homestay in a village, we noticed that the children were watching cartoons in Thai, rather than in Lao language. This is because the country lacks almost any infrastructure to publish or produce media in its national alphabet. Until recently, there wasn't even a computer font in Lao language or a keyboard layout that allowed it to be typed! As a result, libraries in the country are rare and books are only used for historical and record-keeping purposes. While other countries in the region are ramping up English literacy so their students are more prepared for a globalized world, Lao students have little access to reading material in their own language, let alone a foreign one.
During our time in Laos, we were able to visit two nonprofits that are tackling this problem head on.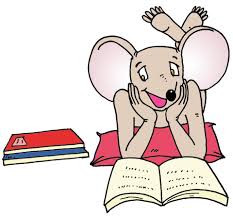 In Luang Prabang, we volunteered at Big Brother Mouse, a nonprofit that promotes literacy through conversation with international volunteers, in-school and after-school programming, and publishing books in Lao language. Big Brother Mouse worked hard to engineer Lao language fonts and get nationally registered as a publisher, so they could record and illustrate Lao folk tales that used to only be communicated orally. They also run a school outside of town and host English conversation hours for local young people. We loved speaking with students from villages in the area about what they want to be when they grow up, their large families, and how they learn and practice English using YouTube. (Mica was even surprised to find that some of them aspired to be tour guides for Chinese visitors, so they wanted to speak Chinese with her instead of a English!)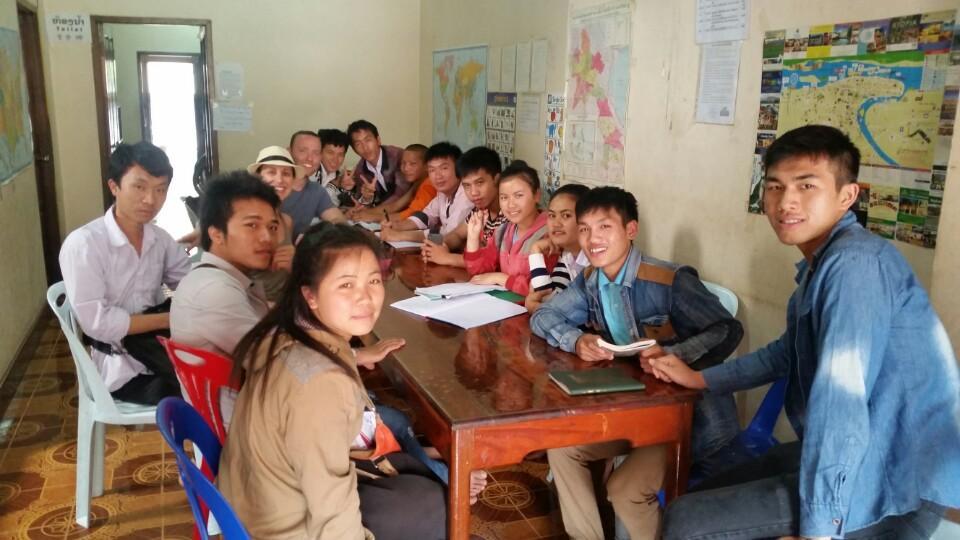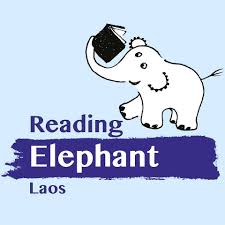 We also visited a similar organization in the town of Houay Xai, near the Thai border. Reading Elephant is a nonprofit which promotes literacy among Laotian children. In their shop, they sell crafts and international books to tourists and use the proceeds to purchase and distribute Lao books to children in local villages. They also host conversation hours in English for local students. We loved spending the afternoon reading books and practicing English with a group of children from surrounding villages. Knowing that tourists often travel to multiple regions in Laos, Reading Elephant also sells stacks of Lao language books and encourages tourists to gift them to children as they visit home-stays or tour villages. This way, they can spread their influence beyond the region in which they work. We were thrilled to buy a stack and gift it to children we encountered a week later in our journey.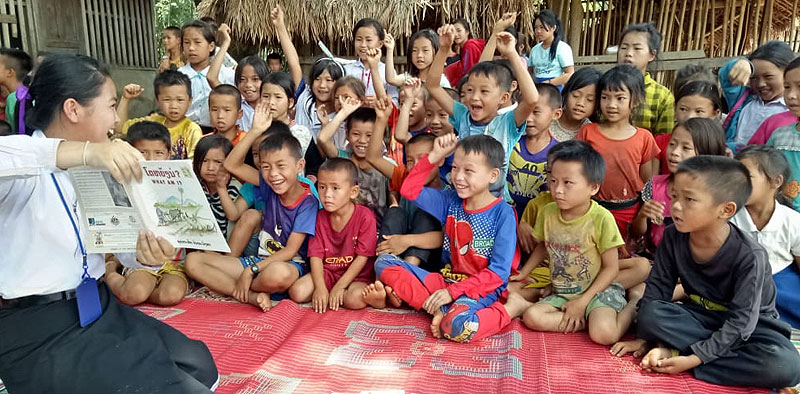 In a country where we were constantly saying "khop chai" (thank you) we were grateful to finally be able to give a little something back through English conversation, as well as learn about the efforts to systematize and spread publishing in Lao. Organizations like Big Brother Mouse and Reading Elephant are precisely what Laos needs to combat illiteracy and prepare its citizens for life in a globalized economy, and it is clear that their work is having a powerful impact! UNESCO data suggests that while only 59% of adults over 65 in Laos are literate, literacy for people 15-24 years has climbed to 92% in recent years!