Arriving in Sofia, Bulgaria two weeks ago felt new and exciting! As we mentioned, it was the first place on our trip that we hadn't been to before. Staring out the window of the taxi, Soviet era block apartments with peeling paint and crumbling concrete were sprinkled liberally amongst green parks and pre-Communist buildings. Our taxi driver, a barrel chested, cigarette smoking man who almost looked like a caricature of a small-time mafioso tried to give himself a 50% tip as he dropped us off in front of blank brown door on a dusty, yet lively street. Now we're really traveling, we thought!
That thought remained as we opened the door of our 5th floor walk-up AirBnB. We were greeted by our friendly host and treated to a beautifully decorated, modern apartment with a delightful balcony overlooking an internal square ringed by buildings that seemed so much of this place and no other. This introduction would turn out to be two markers of our stay: helpful people and hospitable, surprising touches behind dated facades that tended to obscure as much as reveal, at least to our Western eyes. Bulgaria fully lives the adage that all that glistens isn't gold–very little here looks new and shiny, but the patina of wear and tear was always matched by familial comfort.
Bulgaria feels like a country of contrasts. It is most definitely modern (speedy highways and fast internet), yet we passed dozens of horse-drawn wagons bustling down paved roads, faithful dogs trotting behind to catch up. In the mountain villages we passed houses with satellite dishes peeking out behind two-story high layers of chopped wood lined up in preparation for winter. People communicated with us predominately through pointing and gestures because of a lack of fluent English, but they certainly weren't surprised to see people from America.
Bulgaria is also a verdant land. Every city boasts beautiful parks, and the country is covered in forest. It is home to several impressive mountain ranges (two of which we visited), and as it is at the latitude of central Italy clearly possesses the climate to grow a lot of fruit and vegetables. In fact nearly every house has its own grapes overrunning the property to make the native rakia. Rakia is a brandy whose ubiquitous home-made production and bottling in leftover Fanta bottles hints at a long-running history of both self-reliance and distrust of mass-production. Rakia is smooth and slightly botanical. It's the only hard alcohol Mica has ever enjoyed sipping.
Our two weeks were split between historic cities, impressive mountain ranges, rolling vineyards, and the joyous wedding of Molly and Nasco. Safe to say that in our time here we sampled voraciously (more details below).
Rila Monastery

The Roman theatre in Plovdiv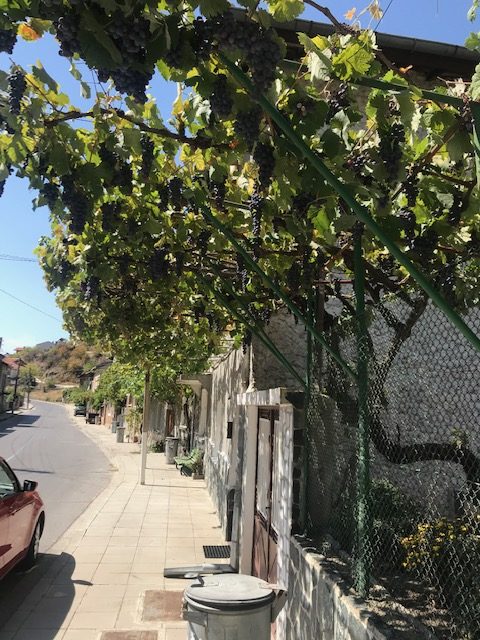 Our few days in Sofia–the gritty, happening capital–included an authentic cooking experience with a Bulgarian sea-side transplant who brought her family's home-grown goods to the table, a free walking tour which we highly recommend, and a visit to Mica's friend Molly who has lived here for 5 years teaching at international schools. Mica learned the Bulgarian alphabet which helped us read all of the English cognates (there are many!) and proper nouns on road-signs and menus.

After those few days in the city, we were happy to grab a rental car and hit the road! The mountains were calling. Note: driving in Bulgaria was not a problem. We read many reviews that cautioned us but in fact, to us Bulgaria felt like prime road-trip country! Many of the villages we passed through possessed charm and authenticity that made us feel like we got a better feel for the country that if we only saw the major cities. Each city we visited had a lively pedestrian street at its center where cafes spilled over onto terraces and children bustled around on scooters and bikes.

The transition to the Rila mountains felt a bit like driving out of California's central valley and into the Sierra range. The parallels to our earlier California trip stuck with us as the air grew cooler around us and both the city of Sofia and then the agricultural fields faded into the rearview mirror. The differences became more apparent once we properly entered the mountains. For starters, there are no long approach hikes to the high country here. A combination of roads and summer ski lifts cut out some of the leg work when desired. It was a guilty pleasure watching thousands of vertical feet pass below while munching some chocolate on the lift!

The trails did not disappoint. Rugged, alpine terrain with stunning views made us fall in love, a feeling Mica's face show-cased perfectly our first evening in the mountains as she sipped home-brewed beer warmly ensconced in Ivan Vazov hut (see the post on Bulgaria's mountains for more details). Later, we summited Vihren and traversed the narrow Koncheto ridge in the more Southern Pirin range, and we got a fuller view of how deeply the mountains call to Bulgarians of all ages. Throughout our 5 days in the mountains it was clear how accessible and beloved these national parks are. People weren't out there to show off fancy gear or maintain fitness, but simply to marvel at their country's beauty!

All that work stirred up a thirst, which is why after 5 days we headed towards Melnik and one of the Bulgarian wine regions (see Mica's post on Bulgarian wine).
Popovo Lake in the Pirin range

The summit of Vihren in the Pirin range!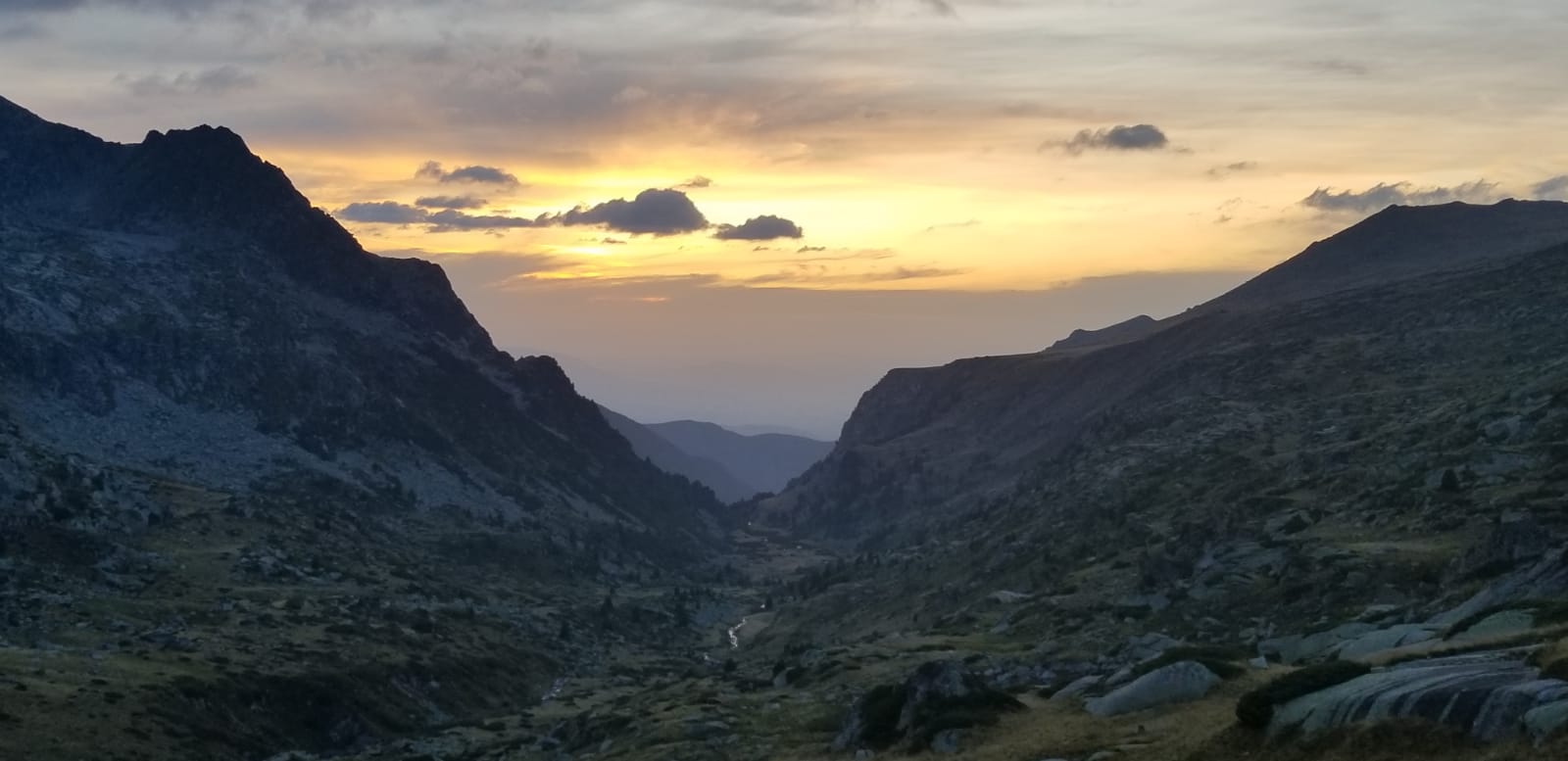 Traversing the Koncheto ridge

Victor enjoying a mehana meal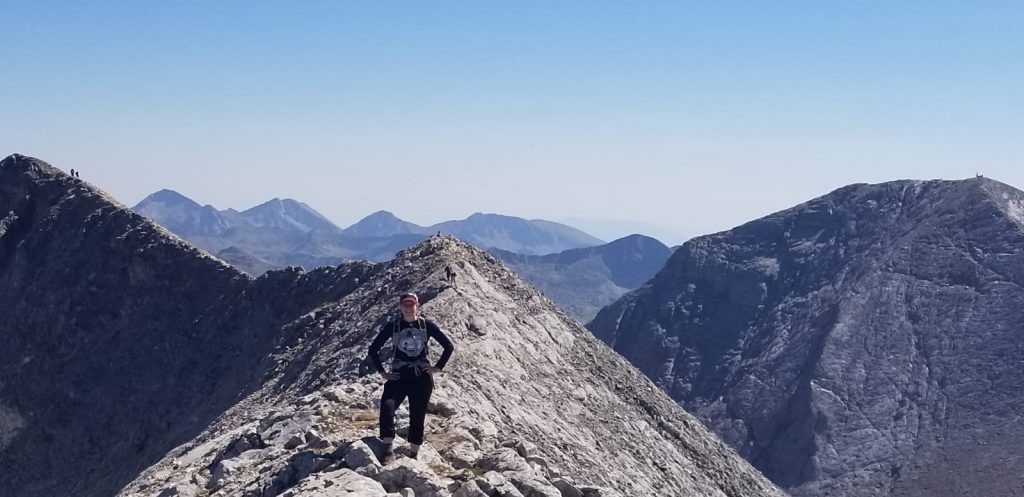 After Melnik, we spent a couple days in Bulgaria's second biggest city, Plovdiv. Like Sofia, it boasts incredible Roman and Ottoman architecture, legacies of the country's centuries of occupation by foreign powers. Under our feet in Plovdiv, we saw an entire well-preserved Roman stadium–one of only 12 of its kind in the ancient empire! Plovdiv is also famous for its laid-back bohemian vibe, and its proximity to a different wine-making region, the Thracian Valley.

Finally, we concluded our trip with Molly and Nasko's beautiful dual-culture wedding. They honored a number of Bulgarian rituals:
They were asked how the cake tastes and the crowd chanted "bitter! bitter" forcing the newlywed couple to sweeten it with a kiss.
Their mothers fed them bread dipped in both salt and honey, symbolizing the sweetness and challenges of married life.
They kicked over a copper pot and revealed that their future children will be girls! This was demarcated by the color of the flowers that spilled out from the pot.
For those who are curious about how we fit wedding attire in our packs, Victor got his blazer for $10 at a used clothing store in Plovdiv and my dress is made by the yoga brand Prana and packs easily. (Also! I shattered all my makeup on it 30 minutes before the ceremony and it was clean and dry in time for the vows, so A+ for athleisure, once again!) All in all, we loved dancing to the fast, complex, and arythmic horo, drinking rakia and local wine, and representing Molly's Park School contingent at their Bulgarian wedding!