While all of Melbourne reminded us of Brooklyn, the neighborhood of Brunswick really gave off the bohemian, immigrant-rich, verging on gentrification vibe that defines the Brooklyn archetype. We loved basing out of Brunswick for our week in Melbourne because it was an easy tram ride into the CBD to browse the laneways and catch the Aussie Open action, but it also had a local, authentic identity all its own.
Below are some of our favorite spots from our time in Brunswick:
WHERE TO EAT
Rumi: This place had fresh, delicious Middle Eastern dishes, as well as interesting mocktail options!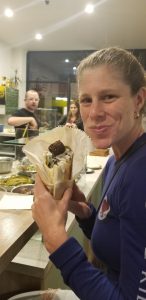 Bar Idda: Go here for incredibly delicate and nuanced fish dishes, as well as a couple Italian classics like eggplant parmesan.
Very Good Falafel: This place's name says it all. It is clear from the quality of the falafel that one of the owners is Israeli, and we were shocked to find falafel sandwiches this tasty so far from the Holy Land. (Plus, it's a great cheap eat in an otherwise pricey city!)
Neruda's: This place reminded us how much we miss South American food. Their pupusas and empanadas were authentic and oozed with tasty fillings.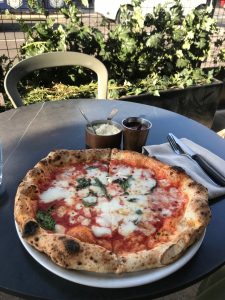 Ziyka: We got take-away from this Indian/Pakistani place, and were enjoying the leftovers for several days. Their Ziyka chicken was the perfect, lightly spicy curry dish.
400 Gradi: This pizzeria boasts that it won the award for "best pizza in the WORLD" in 2014. While I'm a fan of New York-style more than Italian thin-crust, the acclaimed pie did not disappoint, and the place is definitely worth a visit.
Harper & Blohm Cheese Shop: This place not only sells a wide variety of cheeses, but also has a menu of hot toasties (grilled cheeses) to eat in or take-away.
Queen Vic Market: Just a tram-ride away from Brunswick is Melbourne's enormous central market. The Queen Vic bustles with stalls hawking food, drinks, trinkets, and clothing, and definitely merits an afternoon stroll. (I particularly loved the cheeses at the Queen Vic Deli!)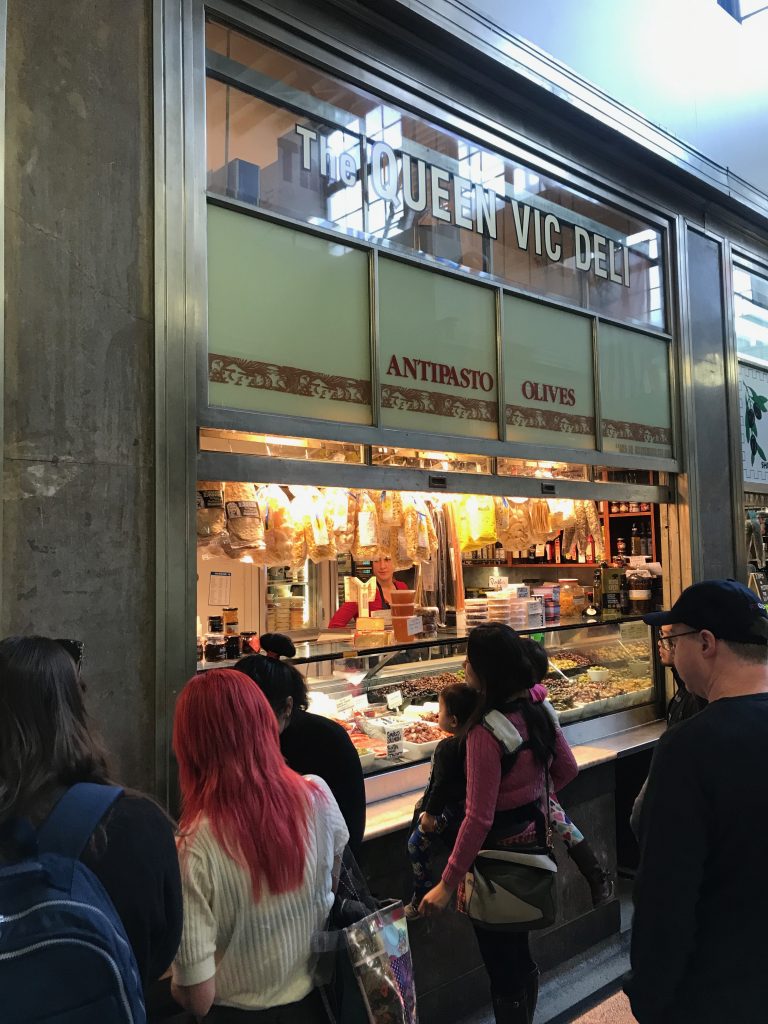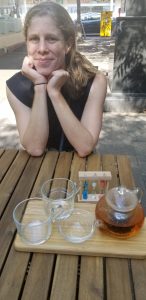 WHERE TO DRINK
Alem Tea House: A testament to Brunswick's rapid and imminent gentrification, this specialty tea house opened the week we were there. The owner was previously selling his inventive teas online and clearly put his heart into the incredibly creative list of teas at his brick and mortar store. Each drink is served with a flourish to showcase its unique taste.
Alchemy Brewing: This place was also just opening the week we were in Brunswick. We liked a few of their more experimental beers like the rye IPA and one brew that was infused with lemongrass.
Temple Brewing Co: Temple has both indoor and outdoor seating, and a diverse menu of eats. I enjoyed their $1 wings, and was bummed that their distinctive new Okinawa Sour was out of stock.
WHERE TO CAFFEINATE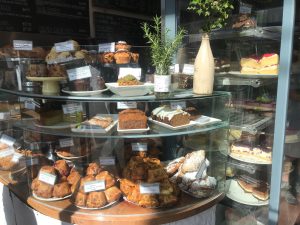 Green Refectory: Melbourne has a million coffeeshops, and there are probably a dozen in Brunswick alone. However, this is my top choice if you're looking for pastries with your cup of joe. I could have eaten breakfast there every day and still not exhausted their amazing variety of scones, pies, muffins, and cakes.
Choukette: This is a truly French bakery with delicious coffee and free wifi (a surprising rarity in Australia).
Foxtrot Charlie: Foxtrot Charlie has everything you need to post-up in a cafe and get some work done: great coffee, yummy banana bread, and a bright, large, quiet space in the back.
Albert St Cafe: This adorable neighborhood gem is located just a block away from Brunswick's main drag in a gatehouse to an old bricklayer's factory. It has a historical plaque about the neighborhood's former industrial history.
WHAT TO DO
Get an incredible deal on new denim at Dejour Jeans: This place has been open since 1989 and has a real cult following. They sell a huge variety of jeans from bell-bottoms to high-waisted shorts at ridiculously low prices ($25-50USD!). Plus, they will tailor, hem, and distress them for free! Pro tip: Go during the week. I went on a Friday and it seemed quite busy, but when I returned the next day to pick up my items there was a line out the door!
Check out the art at Black Dot Gallery: This spot was having a gallery opening when we were there. They were featuring some interesting experimental art and poetry, and celebrating the new exhibit with a bar and snacks in the park outside the gallery.
Browse bohemian duds at Zerya Boutique: This store sells really beautiful Turkish cottons, shirts and dresses with watercolor imagery, and a whole range of other unique clothes.
Sweat it out for cheap at Fittox: Day passes to this old-school gym only cost $8.80AUD ($5AUD on Fridays)! They also offer a few classes a day, and the gym is conveniently located between Lygon and Sydney Rd the two main drags of Brunswick.
Go for a walk (or jog!) in the park: Royal Park and Princes Park are a stone's throw from Brunswick, and offer lush greenery and many trails to explore on a sunny day.
Peruse Melbourne's unique architecture and street art: Melbourne works hard to keep its cityscape interesting. Many laneways in the CBD sport colorful, complex street art, and the inventive newer structures complement the city's charming nineteenth century wrought-iron balconies. Bonus: Enjoy the buskers (street performers) who line the CBD while you stroll. All these performers are registered with the city, so the level of talent is consistently high!