We had 12 days in Vietnam, but it felt much shorter. Maybe this is because it was wedged somewhat awkwardly between our time in Laos and visiting friends in Singapore (Mica) and temples in Siem Reap (Victor). Or perhaps it's because Vietnam felt so large and spread out along the coastline. In either case our visit flew by, and we had just enough time to hit many of the highlight reel spots found on the well-trodden tourist path.
Hanoi
We started in Hanoi where we were immediately assaulted by the noise and pace of motorbike traffic. We had been in motorbike land for quite a bit, but nothing in Laos prepared us for the density of moto traffic in Vietnam's cities. In fact, the population of Hanoi is roughly the same as the entire population of Laos! As for the bikes, they come from all directions, often ignore traffic laws, and honk constantly to signal their superior size to pedestrians. It's truly madness.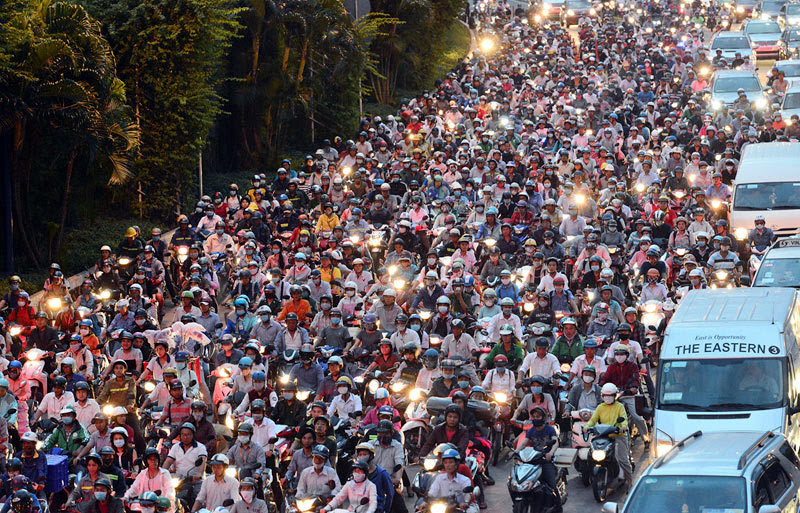 Once we managed to cross a few streets, we were able to go for a morning jog around Hoan Kiem Lake and observe the hundreds of Vietnamese people in their morning Tai Chi routines. There were lines of women massaging each other's backs, small groups each following a different leader's fluid, ethereal movements, and a group of hundreds in some sort of dance practice — all this at 6AM.
The highlight of our time in the city was a food tour in which our Vietnamese guide taught us how to use the ubiquitous plates of raw veggies accompanying each dish to spice up soup and fill delicate rice paper wraps. We learned that bun (noodles) and banh (cake/bread) are different, despite their similar sounds, and that they are the staples of Vietnamese cuisine. We also tasted duck embryo (think: crunchy feet) from an illegal street food stand (it wasn't our favorite).

The tour ended with egg coffee, an espresso and egg concoction loosely mimicking a cappuccino but really tasting more like a delicious custard. The shop we went to was through a narrow alley and up a dingy, dark staircase long enough to make us begin to doubt our guide. We emerged into a crowded and lively shop owned by the daughter of the drink's original creator. Apparently, she stole the family recipe because it was only given to her brother, and their competing locations have created a seriously local 50-year controversy ever since.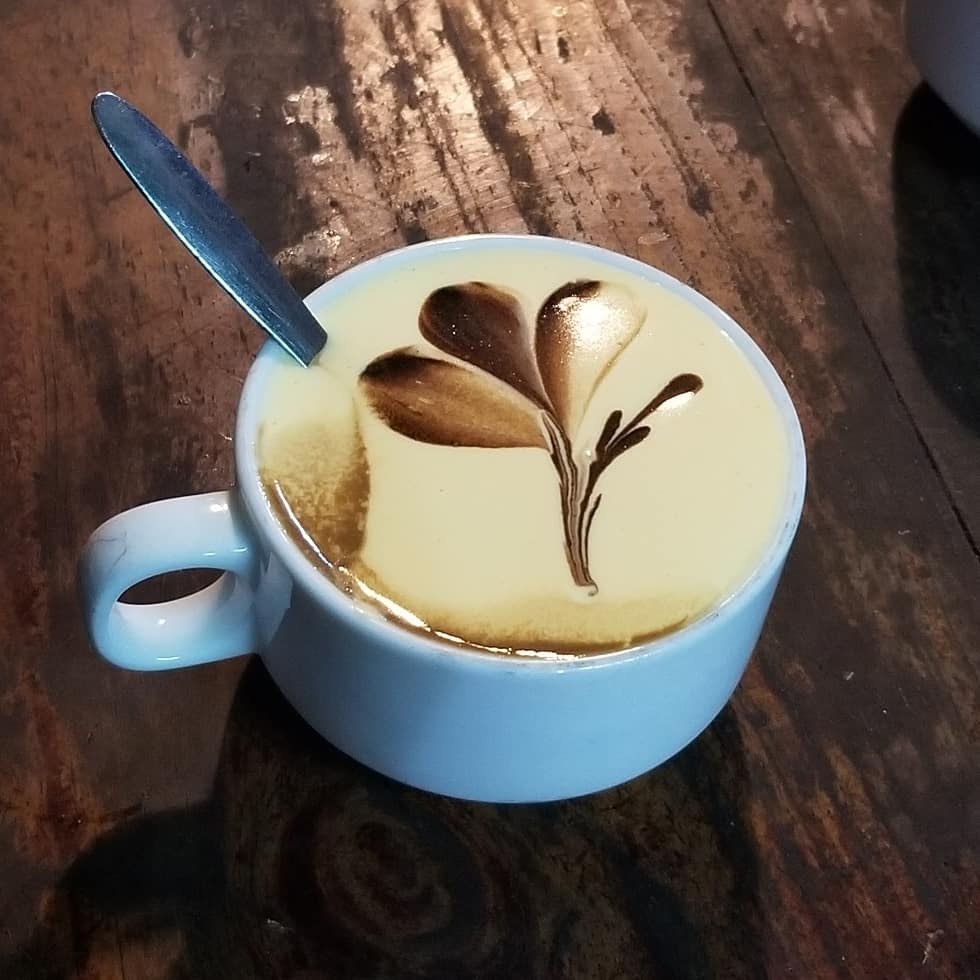 We were grateful that our first day in Vietnam also taught us our most essential guiding principle for the remainder of the time: follow the tiny plastic chairs. Everywhere the streets are lined with street food sellers surrounded by blue or red plastic chairs and stools spilling out of shops onto the sidewalks. Every time we squatted down for a bowl of noodle soup from a street seller with a big crowd, we weren't disappointed (in contrast to many sit down restaurants).
Hanoi wasn't all food. We visited a Women's History Museum and also replaced Mica's running shoes with discounted "New Balance" sneakers from a very official-looking store. The shoes looked legit, but the store is not listed on New Balance's list of international locations. Real? Fake? Pirated? Cheap? Expensive? Who knows!
Halong Bay
From Hanoi, we headed south to the gorgeous karst cliffs of Halong Bay for an overnight cruise. We chafed a bit at the pre-packaged nature of this excursion. In fact, we happened to be on the same boat as fellow food tourers from the night before (inspiring Mica's post on the irony of the self-loathing tourist). Gripes aside, we loved getting to cruise amongst the cliffs at sunset and try sunrise tai chi for ourselves.
Hoi An
Next, we flew to Hoi An, an adorable seaside town of yellow terra-cotta buildings and well-preserved architecture in central Vietnam. Its historic and atmospheric tourist-filled streets were very reminiscent of Luang Prabang in Laos.
While there, we poked through a series of somewhat odd cultural museums and historical structures, somehow avoided having clothes made from one of the 400+ tailorshops flooding the streetscape, and sampled Anthony Bourdain's pick for "world's best banh mi." (It was good enough to go back twice but we still believe he needed to visit the lady in the Vientiane airport before applying that label.)
Sticking with the food theme, in Hoi An we also took a day-long cooking class with Van, the charming woman who founded Green Bamboo Cooking School. We began with a market tour where Van explained the 5 base flavors of Vietnamese cooking: ginger, garlic, lemongrass, turmeric, and pepper. When we moved from the vegetable stalls to the meat hall we found it amazing that an unair-conditioned room filled with raw meat didn't smell at all! This is apparently a testament to the meat's freshness—she said everything in there is butchered the same day it is sold.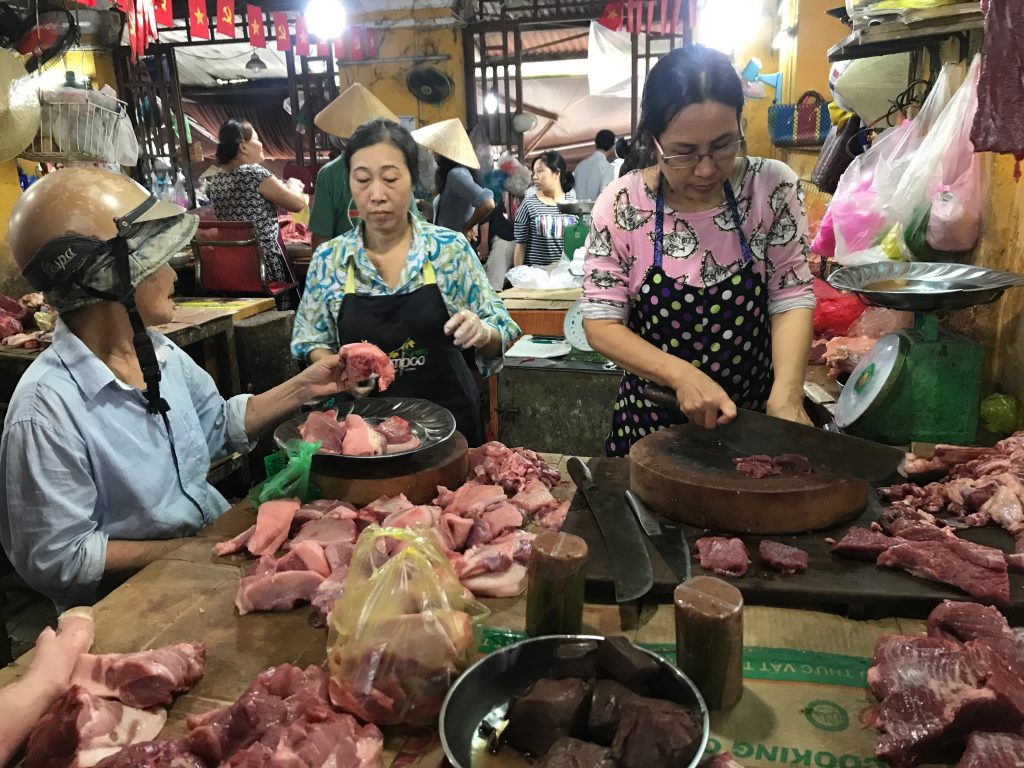 After Mica took copious notes at the market we stopped for thick, delicious Vietnamese coffee (drunk with or without condensed milk) before arriving at Van's home where each of the 13 people selected a local dish to cook. Mica opted for a clay-pot fish and Victor chose cau lao, the local specialty of braised and barbecued pork in a rice noodle soup. In the end we actually tasted all 13 dishes (so we were delightfully stuffed). We hope to host many of you for homemade bahn xeo in the future!
Hue
After Hoi An, we made a quick stop in Hue to see the former Imperial Palace (while Mica recovered from a nasty ear infection). We found it interesting to learn about the shamed "puppet" emperors of the kingdom's final years under French rule before Communism, and also enjoyed jamming with local street musicians at a weekly fair.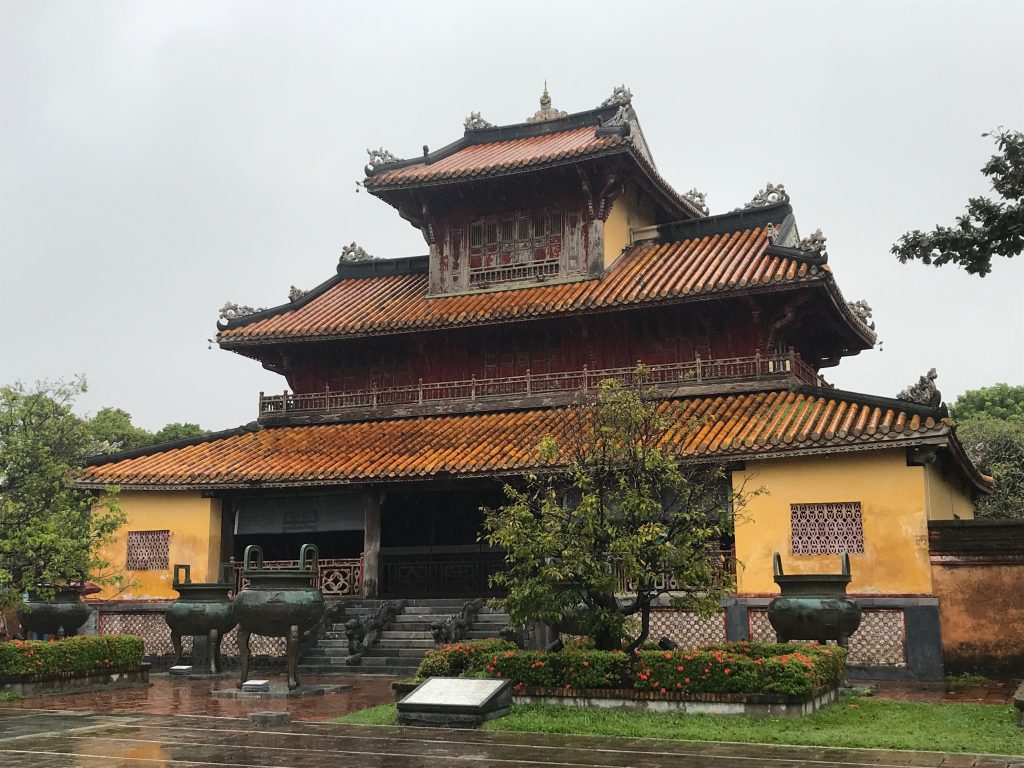 Ho Chi Minh City (aka Saigon)
We rounded out our time in Vietnam with several days in Ho Chi Minh City/Saigon. We found a wonderful AirBnB in the Long Island City of the city, a luxury high rise with a nice gym and pool that was a 10 minute walk over a bridge into the center of town.
Victor loved the pace and buzz of the city. It was really the first huge metropolis we had been in since a month prior in Japan, and we liked the mix of street food, museums, rooftop bars, and dimly lit speakeasies on offer.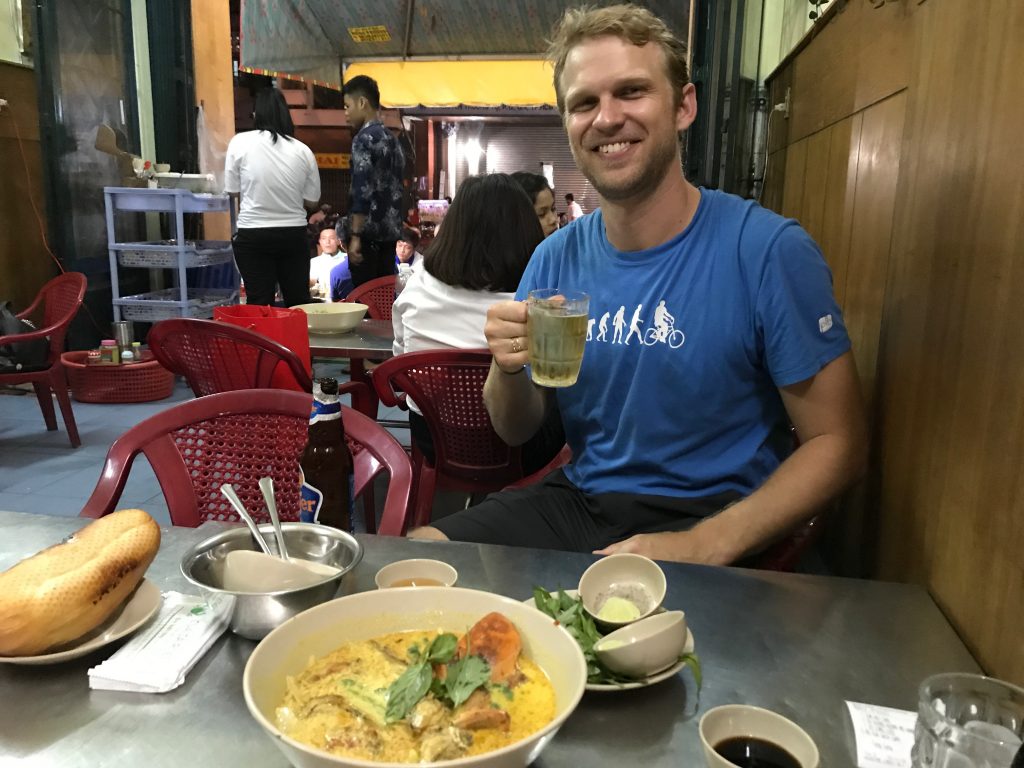 Still, most of our time in Saigon was framed by history as we confronted the horrors of the Vietnam War — which they of course call the American War.
We started by visiting the War Remnants Museum. The photos of the generational impacts of Agent Orange and the quotes surrounding the My Lai massacre were particularly horrific. We also took a day trip to the Cu Chi tunnels and crawled through the holes where teenage Viet Cong soldiers hid from and ambushed American troops. The tunnel design was fascinating and nuanced (see the photo below), and although they have been expanded 20% in height and width for ease of tourism, we could barely fit through a small 100m section!
After teaching the Vietnam War this year, Mica really grappled with the trauma the war inflicted on both sides, and we also discussed the vital importance of a free and open press, so the government cannot pull the wool over our eyes with misinformation.
After Ho Chi Minh, we split up for the first time on our journey! Mica met up in Singapore with girlfriends living in Shanghai, Hong Kong, and Colombia for a birthday celebration. Victor made a (too) quick trip to Angkor Wat in Cambodia to marvel at the extent of the Khmer empire, their temples, and the friendliness of the Cambodian people. (Here's the post on 48 hours in Angkor Wat.)