The bulk of our time in California was spent in Sequoia National Park. We spent a week backpacking in the high country of Yosemite 7 years ago, so I was really excited to get back into the Sierra, and explore another section of the wild California wilderness both through car camping and backpacking.
We spent 3 nights car camping with Victor's parents, Fred and Tisna. Each day, we searched and searched for the perfect campsite: free of mosquitos, close to water, and with as much privacy as possible. We relished the car camping luxuries of a table cloth, picnic table, coffee, and a selection of fruits, veggies, and cheeses. The lap of camping luxury!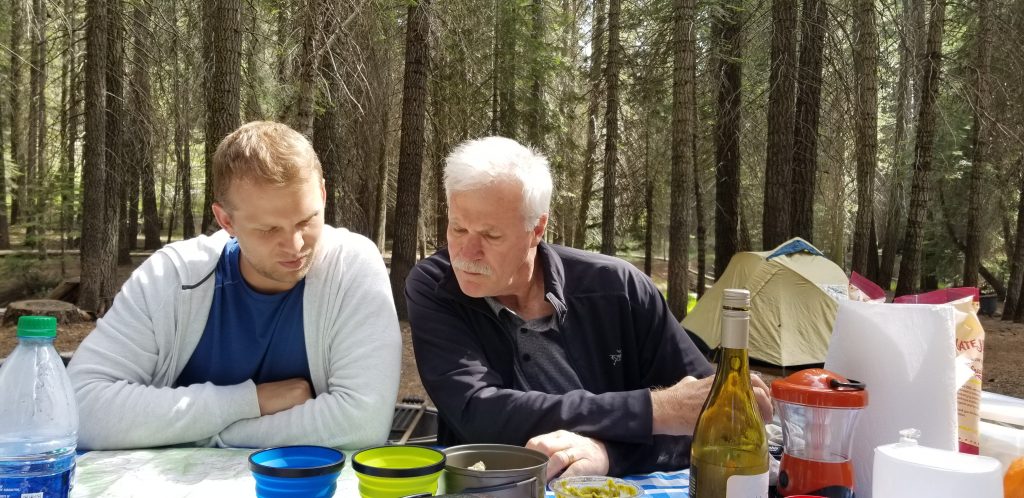 From Dorst campground, we day-hiked to Muir Grove and basked underneath the towering trees. The Sequoias have so much density that many of them bear fire scars that carve out the center of their entire base, yet they remain entirely sturdy! Many have branches the size of fully-grown, hundred year-old trees!
The beginning of our 4-mile hike to Muir Grove.

Victor peering up at the old growth grove.
We also visited the biggest tree in the world, General Sherman, and his equally impressive fellow General Grant. While Grant is merely the WIDEST tree in the world, we found him even more imposing than Sherman, who technically has him beat on an average of height and girth.
General Grant

General Sherman