Hello from Amsterdam!
We are easing into international travel by starting with a familiar destination: the Netherlands. Because Victor was born here, we come to the Netherlands roughly every year, so I'm starting to know my way around the grachten (canals) and straatjes (little streets). We are staying with Victor's brother, Philip, who lives in Amsterdam Noord, the neighborhood just across the Ij river. For New Yorkers: think Long Island City 10 years ago. Noord is in the early stages of gentrification, with a CrossFit gym and one well-known coffee and brunch chain wedged amongst blocks of industrial warehouses. Like Long Island City, it has a nice stretch of waterfront, with a 5-minute ferry that constantly shuttles cyclists across to the Centrum. Philip's apartment is flanked by Noorderpark (think: Prospect Park) and Vliegenbos, so it overlooks large swaths of green on both sides.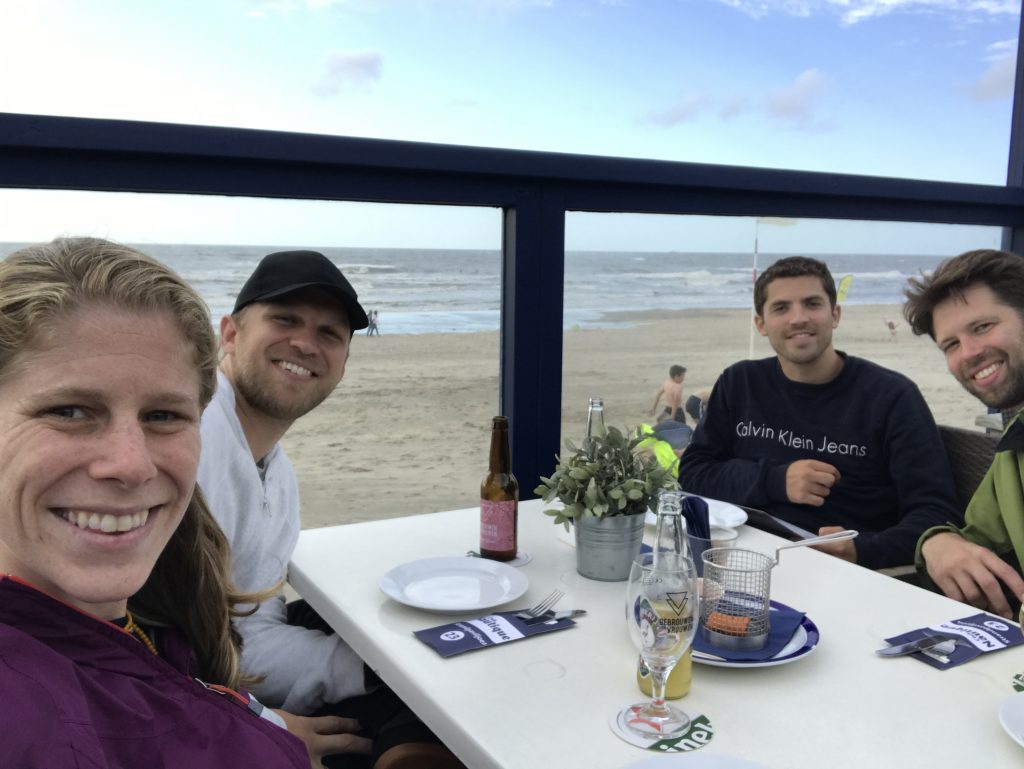 We've navigated the city on our fietsen (bikes) as all locals do, but we've also appreciated the underground Metro which only opened 6 months ago in Philip's neighborhood. I'm working on my dexterity with both biking and Dutch, and have decided I sound like my 18-month old niece: spewing one-word labels of everything I see, but maxing out at 3-word sentences.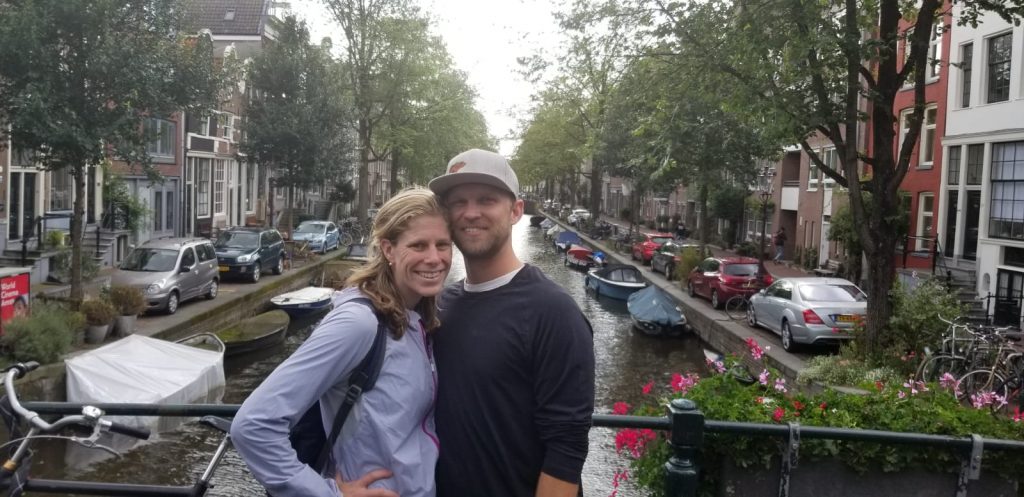 We've also enjoyed some of our favorite Dutch past-times: window-shopping in cute Amsterdam streets, drinking beer on canal-side terrasjes (terraces), and spending time with Victor's cousins at their family's lakeside cottage near Gouda. We've been pleasantly surprised that the Netherlands has begun adopting the craft beer culture, including Gebrouwen door Vrouwen (Brewed By Women), which I've been sampling across the area. We visited the beach bar where Philip worked this summer in Zandfoort, and took a day trip to Leiden where we walked around the famous university where Einstein frequently taught. Of course we're getting our fill of all our favorite Dutch treats. These lekker (tasty) snacks include fresh herring sandwiches (which are available street-side from the Dutch equivalent of hot dog carts), cheese, fries with mayonnaise, stroopwafels, and bitterballen (fried balls stuffed with gooey meat).